For centuries people have been using various herbs and natural foods as medicine. Almost every mother has her own home remedy for a cough, cold or sore throat. Why do these remedies persist? Because honey actually works!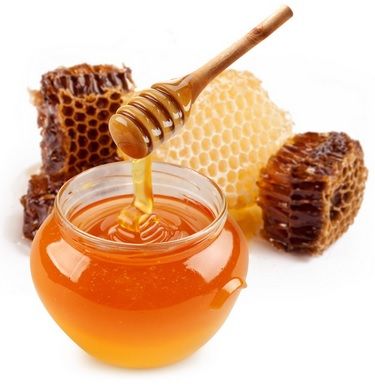 Raw honey has many medicinal uses, from soothing coughs and healing wounds to promoting good digestion, as an antiseptic, an antibiotic and for warding off allergies.
Honey is not only delicious straight from the jar, but soothes a sore throat and tempers a cough. Put it in tea , coffee, a smoothie or just eat it straight from a spoon – as a natural cough suppressant. One tried-and-true home cough remedy involves hot water mixed with lemon and honey.
Honey is filled with antibacterial and anti-fungal properties and can also destroy parasites, viruses, and even some tumor cells. Raw honey is an antiseptic that never spoils.
Raw honey is loaded with trace minerals, organic enzymes, and antioxidants and nutrients like vitamins B and C and magnesium. Honey also contains pre- and probiotics, and an array of flavonoids and phenolic acids that serve as antioxidants. That makes it a powerful ingredient for good health.
Honey is relatively acidic and remains acidic even when diluted, maintaining a pH of approximately 3.5. Nothing foreign enjoys living in this pH-rich environment. Honey is alkaline-forming in the body and once in the stomach, it can actually alkalinize your system. Alkaline-forming foods are crucial to any diet because they help neutralize the acidic waste produced naturally by cells, keeping your insides clean and supporting the body's immune system.
Bees make a protein that they add to the honey, called Defensin-1. A large majority of honey's antibacterial properties come from this protein. Basically, these are ancient natural antibiotics that team up with antimicrobial activity against a range of microorganisms.
While honey is not a cure-all and no single health-promoting property is more important than the other, the multi-functional nature of raw honey is the key to its remarkable healing powers.