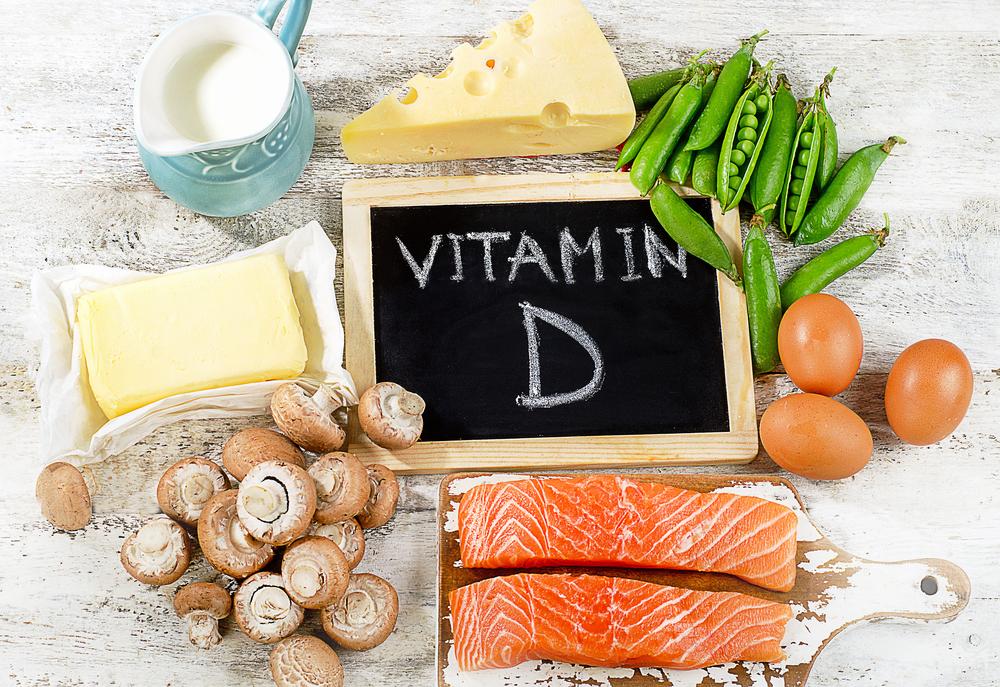 Vitamin D is essential for promoting the calcium absorption needed for bone growth and remodeling and is one of the most important elements in an osteoporosis prevention program.
This amount of vitamin D is almost impossible to achieve from sunlight alone.
The U.S. National Osteoporosis Foundation recommends that adults over fifty get 800-1,000 IUs of Vitamin D daily.
Following is a list of the vitamin D content of various foods, as identified by the U.S. Food and Drug Administration.
1.Fish
Salmon, Mackerel, Tuna,and Sardines.
For other types of vitamins contained in sardines, there is vitamin D that will help the process of absorption of calcium in your body. According to Harvard School of Public Health, vitamin D content in a serving of 100 grams of sardines already help meet the 9% of the body's need for this type of vitamin.
2.Beverages
Milk  and Orange juice
3.Other
Yoghurt, Beef liver, Cereals, and Egg yolk.